In recent years, Virtual Reality (VR) has become a promising area of health and science research. VR has revolutionized simulation by being more accessible, effective, and affordable. This allows surgeons to perform real-time surgical training events streamed live in a virtual reality setting. VR gives a hands-on experience of just about anything. The Immertec platform serves as an innovative way for surgeons and medical professionals to observe, communicate, and collaborate in real-time. Through Immertec's specialized technology known as Medoptic, cameras are placed throughout an operating room and regardless of location, doctors can put on a VR headset and watch a surgical procedure take place; it also allows them to speak with one another and zoom in closer to the surgical site.
The platform is capable of streaming multiple video outputs from surgical cameras and medical equipment (C-arms or ultrasound machines) simultaneously, using cloud-based software and proprietary hardware.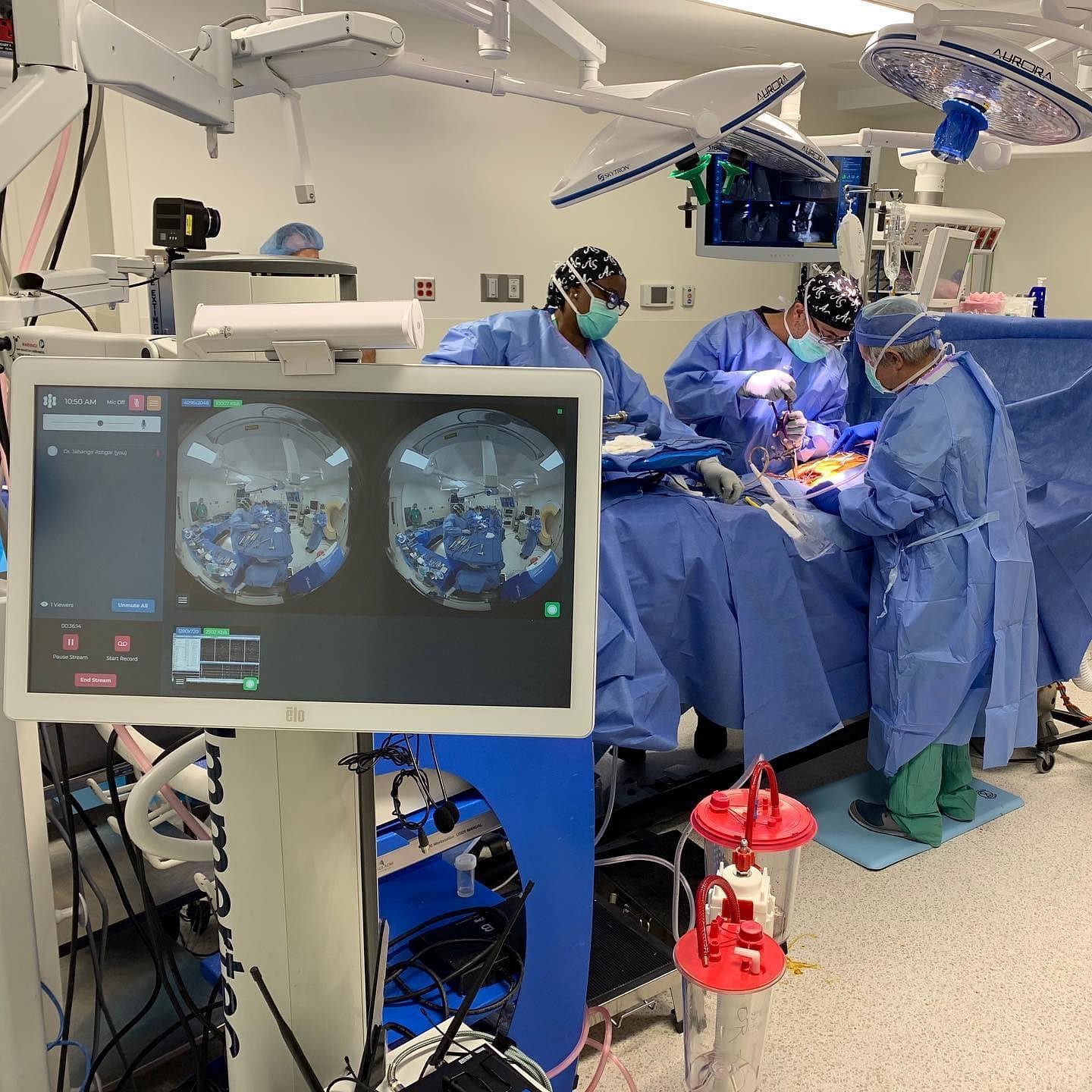 Please submit your information below, or call us at (954) 223-5483 to schedule an appointment.