At the heart of the ApiFix system is the self-adjusting rod that acts as an internal brace to help straighten the spine. The rod design features two polyaxial joints, allowing a greater degree of motion compared to fusion surgery.
Simpler approach, faster recovery
For patients with adolescent idiopathic scoliosis (AIS), ApiFix is a cutting-edge non-fusion scoliosis correction technology that provides an alternative treatment option. Contrary to conventional spinal fusion procedures, ApiFix uses a dynamic corrective strategy to address spine curvature. The technique entails the minimally invasive insertion of a tiny, internally adjustable rod that is fastened to the spine.
This rod allows for the gradual correction of the scoliotic curvature while maintaining natural spinal motion and spinal mobility. Potential advantages of ApiFix include less intrusive surgery, quicker healing times, and the possibility to keep the treated spinal segments flexible. ApiFix offers a promising alternative for selected AIS patients seeking scoliosis repair without the restrictions related to fusion surgeries because to its novel approach.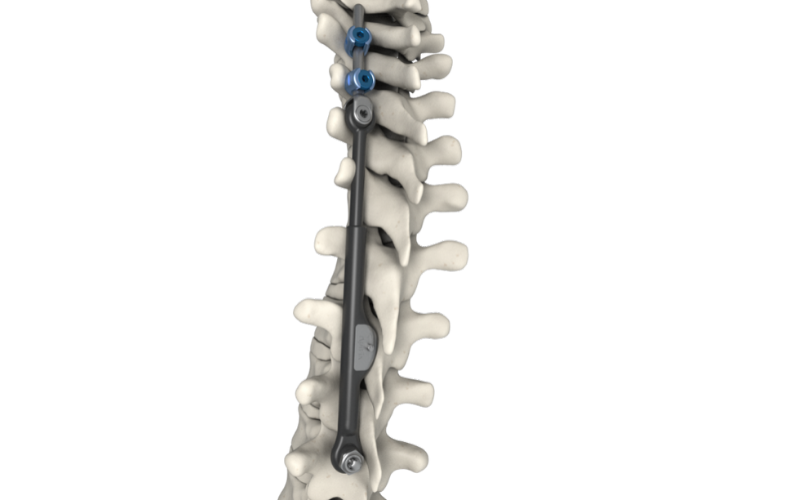 Please submit your information below, or call us at (954) 223-5483 to schedule an appointment.