UniD is an innovative software platform used in spinal surgeries. Through its sophisticated planning and design capabilities, it gives surgeons the ability to produce spinal implants that are individual to each patient, enhancing accuracy and increasing patient outcomes.
With its sophisticated capabilities, UniD gives surgeons the ability to design patient-specific implants and surgical plans that are customized to each person's particular anatomy. UniD offers exact preoperative planning and design, assuring the best possible implant fit and alignment, by utilizing cutting-edge imaging data and powerful algorithms. This degree of personalization increases surgical precision, lowers the chance of complications, and optimizes patient outcomes in general. With UniD, spinal surgeons can confidently handle challenging situations while providing patients with individualized solutions that promote faster healing, increase mobility, and improve quality of life. UniD is revolutionizing spinal surgery by putting innovation, accuracy, and exceptional patient care at the forefront.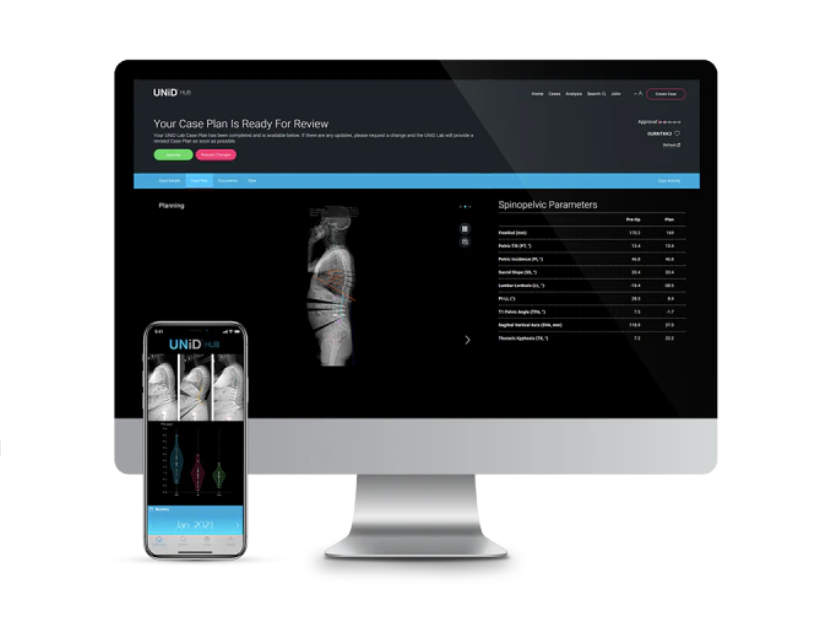 Please submit your information below, or call us at (954) 223-5483 to schedule an appointment.