John Asghar MD is a spine surgeon specializing in the research, education and clinical studies of pediatric, adolsescent and adult scoliosis. Learn more other condidtions Dr Asghar treats along with specialized surgery techniques such as Tether and Endoscopic.
Scoliosis
Scoliosis is a sideways curvature of the spine usually occuring during the growth spurt before puberty. Scoliosis affects the skeletal system including the spine, ribs & pelvis.
Tether
The Tether is the only medical device available that treats scoliosis while a person is actively growing and uses his or her own growth to repair the curve.
Endoscopic
Endoscopic Spine Surgery (ESS) is a surgical procedure using micro-sized incisions and small tubular systems in combination with an endoscope to visualize the surgical field.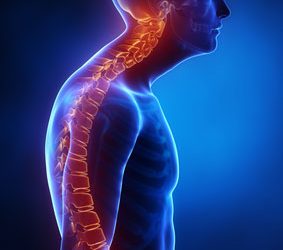 Kyphosis can best be described as an exaggerated forward rounding of the back as a result of excessive curvature of the upper...
Dr.Asghar has been my daughters spinal specialist for 5 years. She began seeing him when she was 11 for idiopathic thoracic scoliosis. Dr.Asghar is an amazing gifted, talented, caring, patient, honest, trust worthy and compassionate physician. He takes his time in explaining everything & answers every question …
What a truly kind, compassionate, informative and most importantly skilled surgeon…My husband and I met with Dr. Asghar many times to review my case and he would spend hours answering our questions.Dr. Asghar made certain that we understood what the surgery entailed and what he wanted to accomplish …
I am beyond thankful to Dr. Asghar who performed a revision spinal fusion on my lumbar spine. If not done and done right the condition would have led to loss of leg function. I now can walk normally again without any pain in my leg. Not only did Dr. Asghar take extraordinary time studying my particular situation …
April 23rd
Immertec Virtual Reality Case
April 30th
Immertec Virtual Reality Case