This is example text from another website
A computer-assisted Spinal Navigation System for minimally invasive spinal surgery for more complicated procedures is an integral part of the Waterbury Hospital Center for Surgical Innovation. The image-based technology used in spinal surgery uses scans of the patient's anatomy and instruments that are tracked by the Navigation System's camera. Navigation can help surgeons more precisely guide their instruments in more advanced and complex procedures.
Patient benefits of this minimally invasive technique for spinal.
surgery include:
Less post-operative pain
A lower risk of infection
Minimal scarring
Decreased blood loss
Faster recovery times
Earlier discharge from hospital
All of this combined means patients are able to get back to their lives more quickly.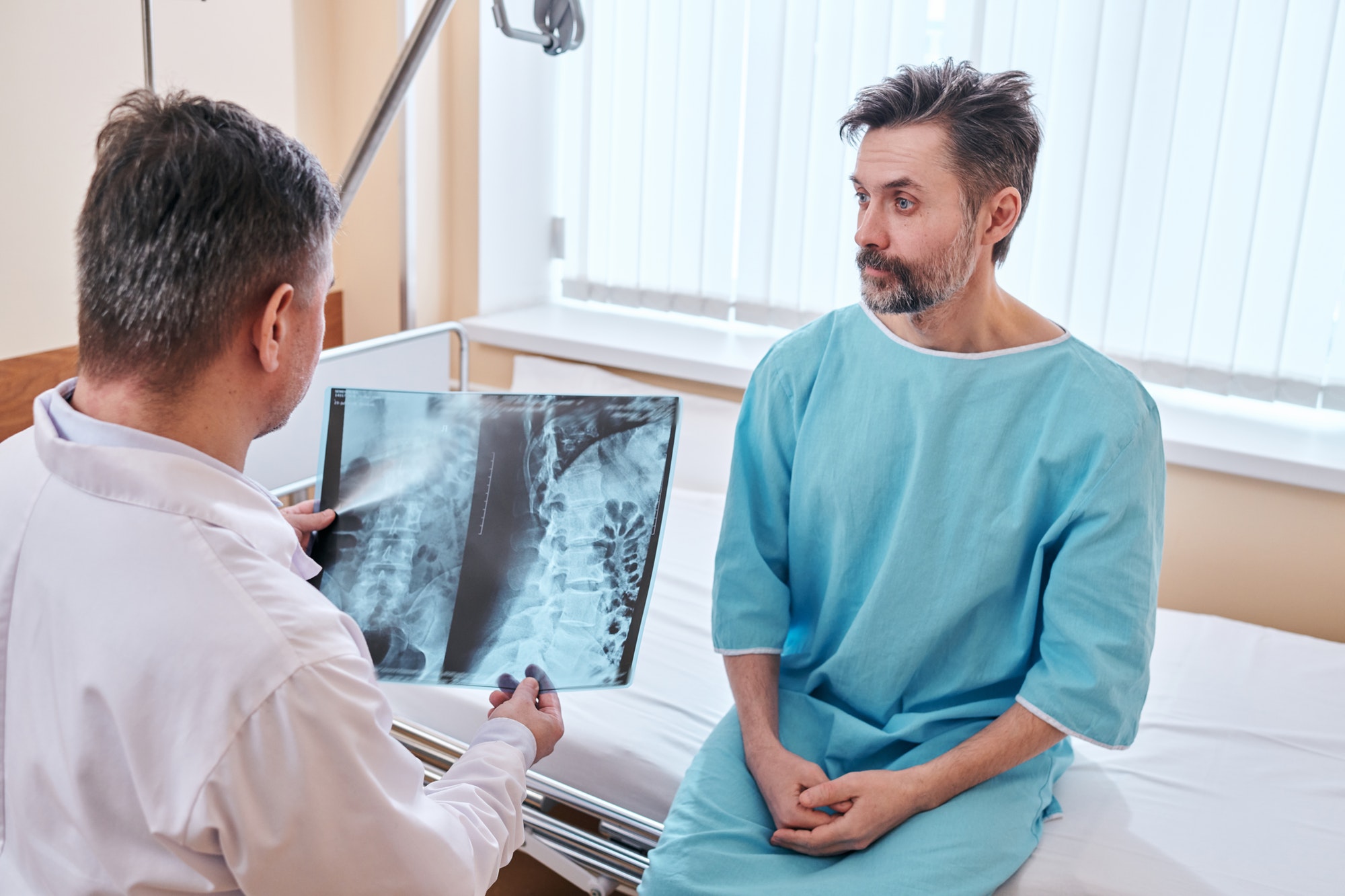 Here's the experience of one of our patients
Michael Jannetty's back pain was killing him, at least he felt like it was. Just seven years earlier he had undergone a spinal fusion procedure and while it initially relieved his pain, his symptoms began reoccurring due to stenosis and arthritis in his vertebrae. "The pain was so bad I couldn't even stand for long. Often my legs would give out. I lived in pain for more than a year" he says. It was then that he turned to Dr. Alan Waitze for neurosurgery at Waterbury Hospital. Dr. Waitze, a highly trained neurosurgeon incorporates an advanced new technology known as Computer Assisted Spinal Navigation for his patients. The Navigation procedure cleared up areas of spinal congestion, also enabling Dr. Waitze to remove hardware implanted from Michael's previous procedure. Just four weeks after surgery Michael was on vacation. And, today's he's back on the golf course and back in the game. With the use of the region's only Computer Assisted Spinal Navigation System, Michael had a faster, better recovery.
The O-armTM system is a complete multidimensional surgical imaging system that is designed to meet the workflow demands of the surgical environment. Along with StealthStation™ navigation, the O-arm™ system provides enhanced 3D visibility and surgical feedback. The field of spine surgery has been completely transformed by the use of spinal navigation. In order to produce a real-time 3D map of the patient's spine, it involves the use of sophisticated imaging techniques, such as CT scans or intraoperative fluoroscopy, together with computerized navigation devices. By using this mapping, surgeons may more accurately and safely plan and carry out difficult spine surgeries.
The primary benefit of spinal navigation is its capacity to give doctors better visualization and direction while performing surgery. Surgeons are better able to traverse the patient's particular spinal anatomy by incorporating preoperative imaging data into the navigation system. The correct placing of spinal implants like screws, rods, or cages, as well as the reduction of problems, are made possible by the real-time feedback and visualization. The precise bone removal, tumor removal, and alignment adjustments made possible by spinal navigation also contribute to better surgical outcomes and possibly quicker patient recoveries.
Please submit your information below, or call us at (954) 223-5483 to schedule an appointment.